18 years
of Experience in Plastic Surgery
For Appointment
Contact: +91-7082652556
Clinic Timings
Monday – Saturday  
10:00 AM – 1:00 PM, 5:00 PM – 7:00 PM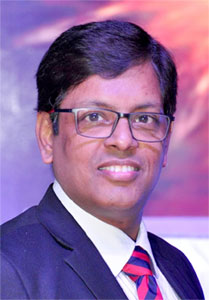 Dr. Prashant Tyagi 
MBBS, MS (Gen. Surgery) and MCh (Plastic Surgery) Fellowship in Hand & Reconstructive Microsurgery
Burn, Plastic, Cosmetic, Microvascular, Maxillofacial, Reconstructive, Hand and Laser Surgeon
Welcome to the new world, A world of sharp cosmetic surgical precision ……A world of youthful exuberance .. A world of exuding self confidence .. A world where the humans have been bestowed with the power to change natural biological looks .. COSMPLASTIK .. The world of Plastic Surgery.

Yes! We do not need to succumb to the destiny but can change it to give a new meaning. With emphasis on beauty in our society, our appearance has acquired a prime role in many ways. Be it the relationship with others, attraction towards opposite sex, even success at work, what matters is the level of confidence and self esteem, which gets a boost with your appearance. The exciting new field of aesthetic medicine can help you achieve a healthier looking, more beautiful skin, clear complexion and more youthful look. Cosmetic surgical procedures which were available earlier only for the chosen few, are now available to the common man at very reasonable costs.

Dr. Prashant Tyagi's

COSMPLASTIK Clinic
is the first and only exclusive Plastic and Cosmetic Center of Sonepat, where all kinds of Laser treatments are provided with best in class US FDA approved Lasers.
He is attached to all Premier Hospitals of the town.

Dr. Tyagi
regularly
participates
in conferences & workshops and has many publications. He is a member of many professional societies including Indian Medical Association (IMA), Association of Plastic Surgeons of India (APSI), Indian Association of Aesthetic Plastic Surgeons (IAAPS), Indian Association of Cosmetic Laser Surgeons (IACLS), Indian Society of Surgery of the Hand (ISSH), Association of Hair Restoration Surgeons (AHRS), International Association of Plastic Reconstructive and Aesthetic Surgeons (IPRAS), Indian Society of Cosmetic Surgery (ISCS) and Breast Reconstructive and Aesthetic Surgeons Association (BRASA).


Plastic Surgery Clinic is first of its kind in Sonepat, with state of the art infrastructure, providing advanced cosmetic and laser surgery services. Our aim is to provide day care aesthetic surgery in an excellent ambience by specialist plastic surgeon, in safe and scientific standards. We also aim to provide cosmetic surgery at economical rates. So if you have been looking around for an expert aesthetic surgeon in India, you have reached the right place. 
In a nut shell, Plastic Surgery Clinic offers comprehensive Cosmetic surgical services along with non-surgical and hair restoration procedures in Sonepat.